Catwoman is getting a new creative team this fall and they plan on shaking things up in a big way for Batman's of and on love interest. Writer Genevieve Valentine recently sat down with io9 (for whom she occasionally contributes) about the new direction for the book.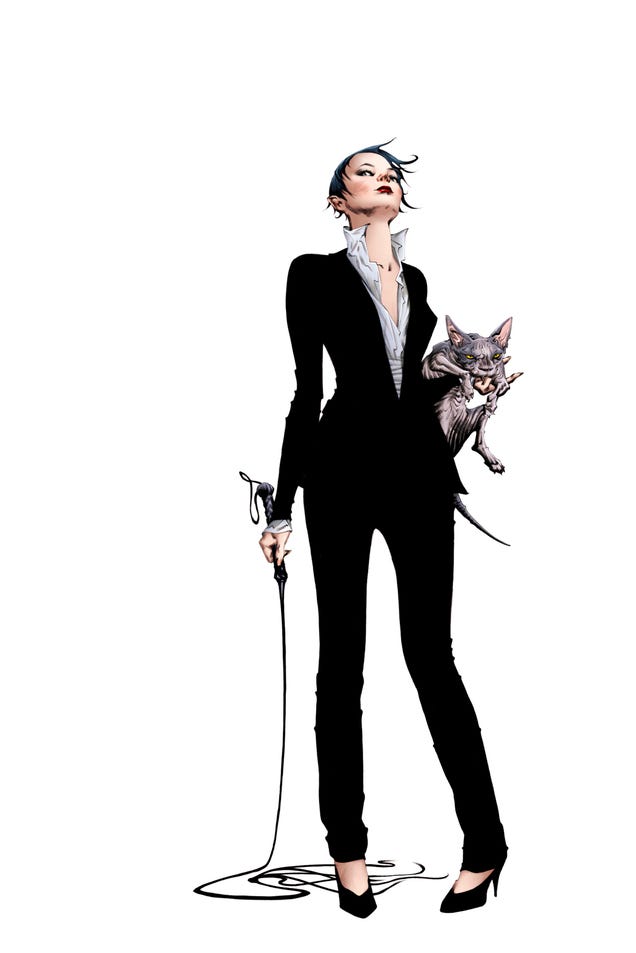 After the dust settles in Batman Eternal, Selina Kyle has discovered she's part of a legacy she never knew before, and heir to the family business. She decides to accept the position, both because she sees a chance to restore a ruined Gotham and because, deep down, Selina's always played power games against herself. In this arc, she'll be coming face to face with what she's willing to do to keep her power, on a scale that could shake the whole city.

This is my first foray into comics, so I'm excited just to have a chance to walk with her for a little while! She's a character close to my heart; I'm particularly looking forward to examining the nature of what it means to rule – particularly for her, since she's absolutely got what it takes, and it's just a matter of what happens when she reaches a line she knows she can't cross.
I've been waiting for something like this since they revealed Selina's family line way back when. I personally love Batman fighting eccentric organized crime, instead of just guys in costumes all the time.
We want to hear from you! Tell us what you think of Catwoman in the comments below!
Want more Batman? Download the Fansided.com app for more Batman news! Don't forget to like Caped Crusades on Facebook and follow us on Twitter!